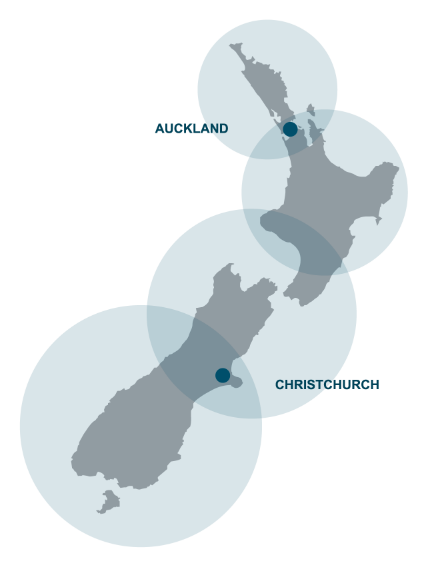 The Story
What we do
Workshop services
LIGHTING DESIGN
Photometrics Lab
Bright Light New Zealand was established in 2004 and 18 years later are one of New Zealand's largest specialist supplier of Linear LED lighting products. Specialising solely in LED technology Bright Light is a market leader in a wide range of lighting solutions and operates offices and production facilities in Auckland, Christchurch & Shenzhen China.

Products are designed in-house at the company's R&D facility which is overseen by Managing Director and founder David Powley. Leading edge design is an integral part of the Bright Light philosophy and specifically focuses on efficiency, colour rendering and overall quality.
Bright Light is one of New Zealand's leading lighting wholesalers. We specialise in LED lighting solutions and supply a wide range of innovative LED lighting products, ranging from high-powered and architectural to ambient and residential. We also stock a variety of control gear, allowing you to achieve the perfect lighting result for your project. 

As a pioneer and leader in the New Zealand LED lighting industry, Bright Light has a strong presence in the commercial, residential, hospitality, marine, and architectural markets. Since the introduction of LED technology in New Zealand, we have built up excellent brand awareness and we now have a solid reputation of innovation, high quality, and reliability.

Here at Bright Light, we provide solutions and sales through our approved network of Lighting Consultants and Electrical Wholesalers. Bright Light has a dedicated and reliable team of sales professionals with many years of industry experience. This experience, combined with our large knowledge base, allows us to offer our customers the best possible LED lighting solutions.
As specialists in LED, Bright Light has the resources to combine a wide range of experience, practical thinking, and technical advice to help our customers achieve effective, clean, and easy-to-install solutions.

All Bright Light products have gone through a careful selection process—including local testing—to ensure that they are of high quality and are compatible with New Zealand electrical safety regulations. All Bright Light products come with at least a two-year warranty.
We have a well-equipped workshop that can provide product preparation, product customisation, and in-depth technical support. Our workshop can:

- Prepare linear LED to length and add tails
- Create corner connections and extensions
- Prepare IP66 connections for IP66 COB LED ribbon strip
- Cut aluminium LED Profiles to length, including mitre cuts
- Mount linear LED ribbon to aluminium LED Profiles

Bright Light also has a comprehensive Research and Development lab with experienced in-house technicians who can provide solutions and technical support for many of your LED light installations

- LED and control system specification advice including wiring diagrams
- Specify cable sizes required depending on voltage drop within an installation
- Troubleshooting advice and solutions
- Warranty repairs
- Product testing

We also have a dedicated production line for Linear Profile products.
Bright Light has a design service that offers lighting calculations referring to industry standards and based on your lighting requirements. The resulting reports include technical information, basic 3D visualization, illuminance or luminance levels and lighting quality.

We use 3D Simulation as a great tool for showcasing the lighting effects - an important tool for decision making! Through the rendering process, fast and photometrically accurate colour images are generated to clearly communicate the behaviours of lighting within an environment.

Get in touch with us to discuss your next project.
Photometric data is fundamental to understand the performance and behaviour of luminaires. Macarena is our gonio-photometer machine, residing in Bright Light's testing lab which allows us to measure the entire 3D distribution field for any light source. She can also read the lumen output, luminous efficacy (lm/W), colour temperature (CCT), colour rendering index (CRI), flicker value and other spectra information of luminaires.
Using a spectrometer sensor and a built-in power analyser, Macarena measures and integrates all this data into LDT and IES photometric files, used by lighting designers, as well as comprehensive PDF reports.
Macarena is key for our product development process and custom projects, allowing us to understand how the luminaire design impacts the light performance and helping us achieve our customer's needs.