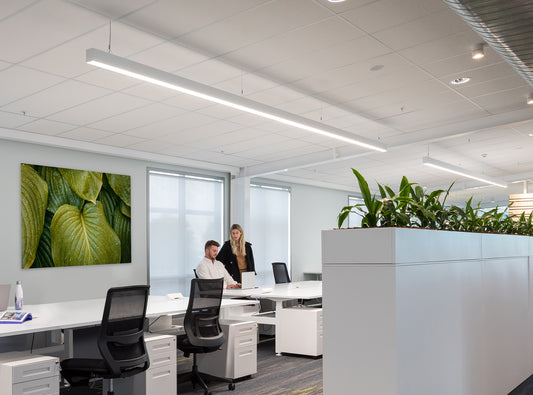 Planning an Office Fitout? We've got you covered!
ELEMENT is more than just a linear luminaire; it is a tribute to the seamless integration of form and functionality. With its sleek design and precision engineering. Perfect for commercial fitouts.
Enhance workspaces with focused lighting, guide movement along walking areas, and personalise zones with various colour finishes.
ELEMENT brings a new level of sophistication to lighting solutions. Its clean lines and minimalist form effortlessly blend with any architectural style, enhancing the visual appeal of any space.
Get in touch with our team today to discuss your project requirements. We'll help you find the perfect solution.
Find out more
Lighting for cabinetry & manufacturing?
LED RIBBON

When it comes to cabinetry and other applications requiring a small profile, we highly recommend our COB ribbon. With 480 LED chips per meter, our 9W/m Ribbon ensures seamless and uninterrupted illumination. Its cutting length of 16.66mm enables installation accuracy.

Uncertain about the desired colour? Our Tuneable White model offers a wide range from 2700K to 6500K, allowing you to choose the perfect illumination for any time of day or night.


LED PROFILE

Introducing our popular Baseline 01 model, renowned for its slim size of W20mm × H15mm. For those seeking even greater compactness, our Mini version stands at an impressive H10mm!


If recessing is your preference, our specialised recessed Lowline range is perfect for your needs. Lowline 01 presents a sleek trimless design, while Lowline 02 features a refined 3mm trim for a clean aesthetic. Both models use a convenient friction-fit mounting system, streamlining the installation process.

POWER SUPPLY & CONTROL

Our range of 24V indoor power supplies are specifically designed to work seamlessly with LED ribbon strips and other constant voltage luminaires. Wattage options from 15W – 200W.



Explore our control gear range, featuring simple dimmers and both wired and wireless remotes. For advanced control capabilities, consider our Nexta Plano One, which enables control via your smartphone and is compatible with voice assistants Alexa and Google.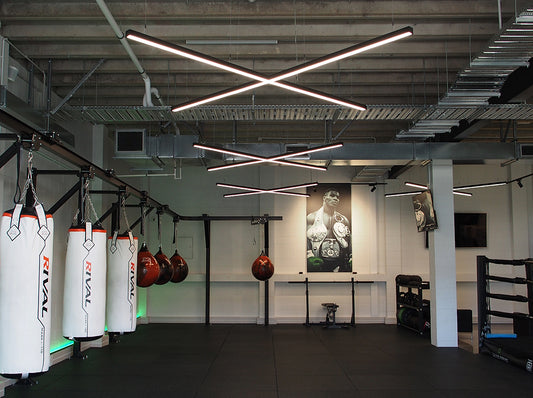 Box Office Illumination
This Auckland based project involved six, three-metre wide crosses, custom-built from Highline 05 50mm with a powder-coated black finish and illuminated by 4000K, CRI >90 white LED ribbon.

The result is not only a well-lit and inviting space with a natural light feel but also an incredible visual impact.
READ ARTICLE