ELEMENT is more than just a linear luminaire; it is a tribute to the seamless integration of form and functionality. With its sleek design and precision engineering,
ELEMENT brings a new level of sophistication to lighting solutions. Its clean lines and minimalist form effortlessly blend with any architectural style, enhancing the visual appeal of any space.
- Made in New Zealand
- Ideal for commercial spaces and residential projects
- High quality components combine to create a high efficacy product.
- Custom-built up to 10 metres in length (single power feed)
- Lighting control with DALI-2 or Wireless Control systems such as Casambi
- A wide range of lumen outputs as standard with 3000K & 4000K options
DOWNLOAD BROCHURE
FEATURES
FINISHES

Featuring Dulux Protexture powdercoat offering scratch resistant technology in black, white and silver as standard, with custom colours available.

LOW GLARE OPTICS

Our revolutionary 3-layer optical design gives best in class glare control properties and UGR compliance up to 2000lm/m.

CONTROL

Control options for fixed output, DALI-2 or wireless control systems such as Casambi.

POWER CONNECTIONS & MECHANICAL JOINS

Easily join longer lengths using the built-in power connector system retaining a sleek look with a single external power cable.

SUSPENSION KITS

The stylish 4 metre chrome wire suspension will work on either standard or pitched ceilings and is adjustable at the luminaire junction.
6 metres available by request.

SURFACE MOUNTING EXTRUSION

The ceiling mount extrusion for surface mounting allows flexible fixing locations and simple installation.

RECESSED BRACKET

The ELEMENT 80 recess model features mounting brackets which just need the twist of a screw to lock the luminaire into place.

WALL MOUNT BRACKET

Our Wall Mount brackets offset the luminaire 10mm from the wall and allow for flexible fixing locations.

ROLLED DIFFUSER

Our continuous rolled diffuser provides a seamless light surface (up to 50metres).

NEW ZEALAND MADE

Our Element range is made right here in New Zealand.

IES FILES

IES files for various lighting outputs are available by request.

BIM FILES

BIM (building information modeling) files for designers are available by request.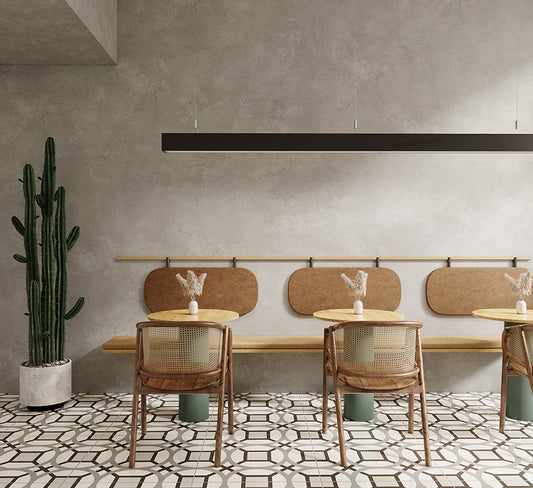 Customisable lengths
ELEMENT luminaires are highly customisable in length. Our configurator will work out the best module sizes, all you need to tell us your ideal length and we'll match it as close as possible.

Luminaires can be made of a single piece of aluminium or several modules – all depending on your project. This modular approach simplifies accessibility during installation & helps reduce freight costs.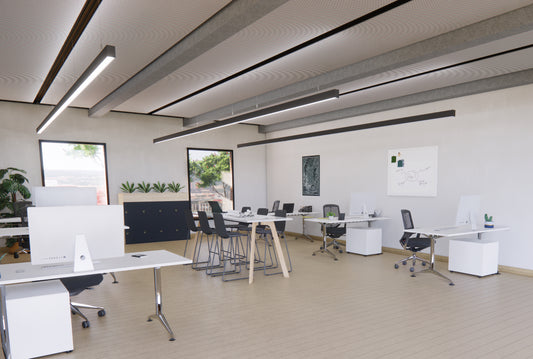 Element models
ELEMENT 62 | Suspended or surface mounted
W62 × H90mm.

ELEMENT 80 | Recessed applications
W80 (62mm aperture) × H80mm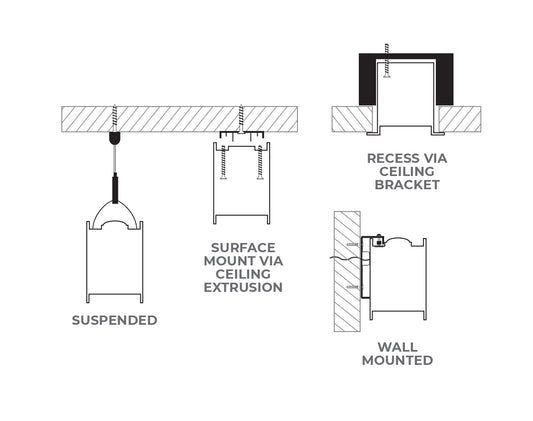 Mounting is easy!
SUSPEND
Our stylish chrome 4 metre wire suspension is perfect for both flat or pitched ceiling. 6 metre version available upon request.
SURFACE MOUNT
Ceiling Mount - Our ceiling mount extrusion makes installation easy and allows flexible fixing locations.
- Standard includes a 1m cable out the top of the fitting.
- Power Connector includes a built-in plug solution allowing a simple pre-install & electrical termination prior to luminaire fit-off. A good solution where ceiling access is limited.
Wall Mount - Our wall mount brackets allow for flexible fixing locations.

RECESS
Our recessed ceiling brackets just need the twist of a screw to lock the luminaire into place.
Want to use Element on your next project? Get in touch!
CONTACT US